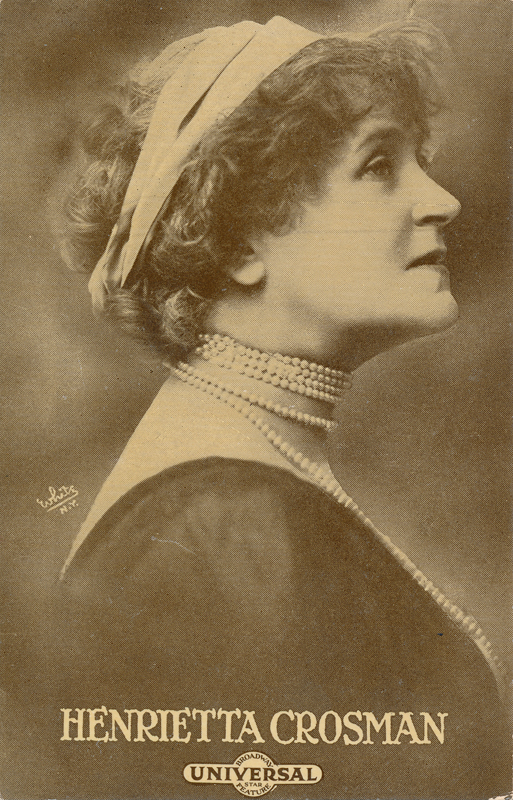 Studio Postcard of Henrietta Crosman
Here is an image showing the profile of a woman gazing to the top right of the card. She has what seems to be short hair tied up by a headband or bow. She is wearing many pearl necklaces around her neck. She is also wearing a back or dark colored shirt. There is a small signature, perhaps of the photographer, printed into the image behind the woman's back. At the bottom, in large capital letters, is the name of the actress: Henrietta Crosman. Underneath the name is the word "Universal" which seems to be a logo. The color of the image seems to be a sepia.
The photographer in this unused card is White of New York City; no publisher is cited.
This is a portrait of Miss Crosman taken after she had joined Universal to begin making films in 1930. She followed her successful career on the stage with yet a second career when she played parts in several motion pictures.
Dimensions:

513 × 800

File size:

513 KB