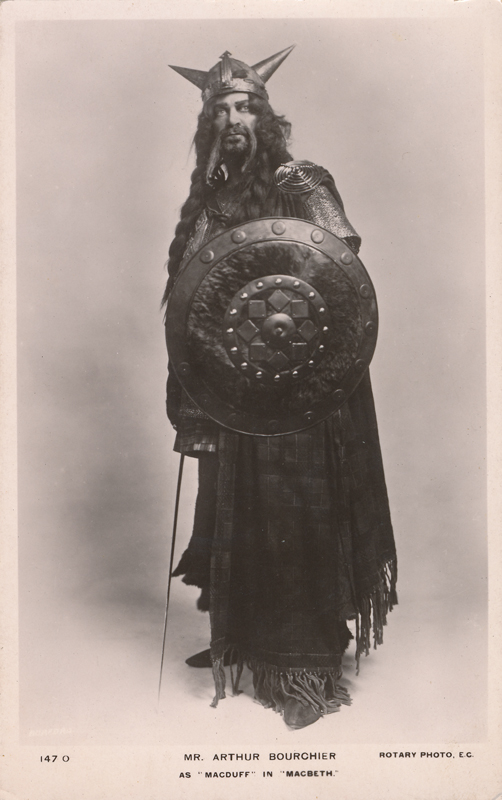 Arthur Bourchier in "Macbeth"
Bourchier played Macduff in Sir Herbert Beerbohm Tree's 1911 production at His Majesty's Theatre. Bourchier joined Tree's company in 1910.
In 1913 Bourchier directed a German film of Macbeth; he played the title role and his wife Violet Vanbrugh played Lady Macbeth.
The card (147 O) was published by Rotary Photo, but no photographer is credited.
Dimensions:

502 × 800

File size:

232 KB