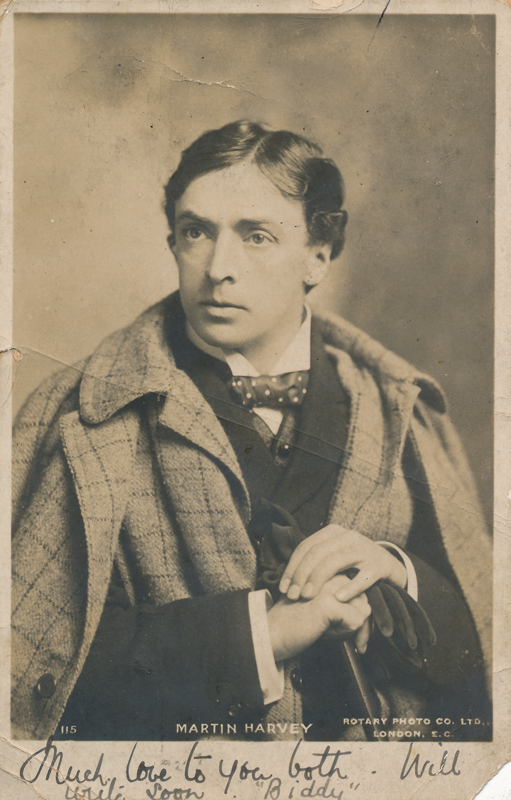 Studio Postcard of Martin Harvey
This is a photo of a man standing or sitting with his arms folded across a cane. In his hands he holds a glove and he is dressed in a dark suit, vest, and spotted bow tie on a white collared shirt. Covering his attire is what seems to be a wool overcoat, perhaps a light tan color with a grid pattern. He is turned slightly to the left, and he is facing the left of the camera with a look of seriousness. At the bottom center of the image, the actor's name appears: "Martin Harvey." In the bottom right corner, there is the publishing company: "Rotary Photo LTD London E.C." In the bottom left there is the card series number, 115. At the very bottom, in the white border space, there is a handwritten message. There is a crease running diagonally across the center of the card.
Published by Rotary Photo No. 115. Postmark is 1903.
Handwriting at the bottom reads: "Much love to you both. Will write soon. "Biddy"."
Dimensions:

511 × 800

File size:

323 KB