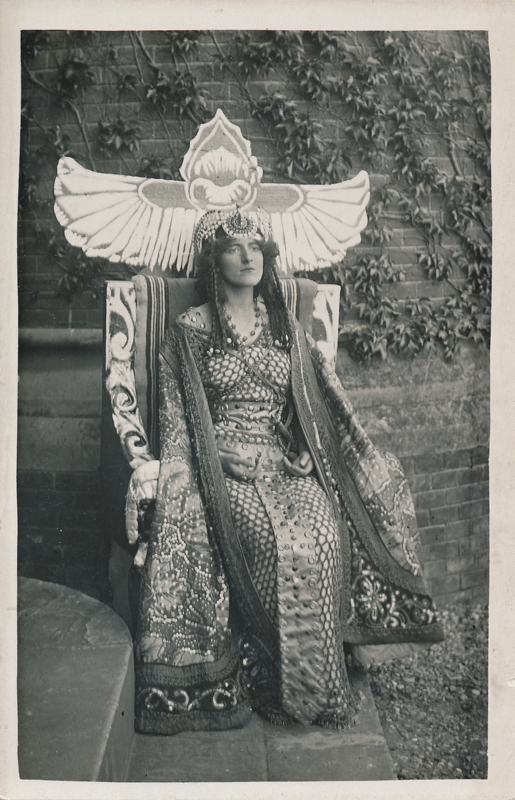 Dorothy Green in "Antony and Cleopatra"
Dorothy Green is posed on her throne in front of the familiar ivy-covered wall of the Theatre in Stratford. Green played Cleopatra at the Shakespeare Memorial Theatre four times, in 1912 (with Sir Frank Benson as Antony), 1921, 1924, and 1927.
The photographer is not cited and no publisher is credited, although it is probably Spencer, Photographic Chemist, of Stratford. The same company published most of the other cards for the actors in Benson's company.
Dimensions:

515 × 800

File size:

348 KB