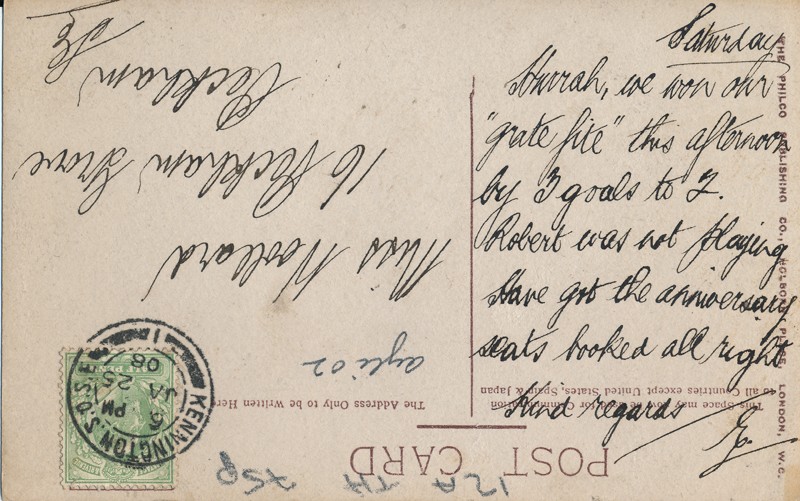 Back of Lily Brayton in "As You Like It"
Compare this to the handwriting on this card:
Handwriting on the left side, upside down, in black ink. Perhaps the same person, same pen, a few days before the other card.
It reads: "Saturday [underlined]
[name not clear], we won our 'grate fite' this afternoon by 3 goals to 2. Robert was not playing. Have got the anniversary seats booked all right.
Kind regards."
Dimensions:

800 × 501

File size:

135 KB