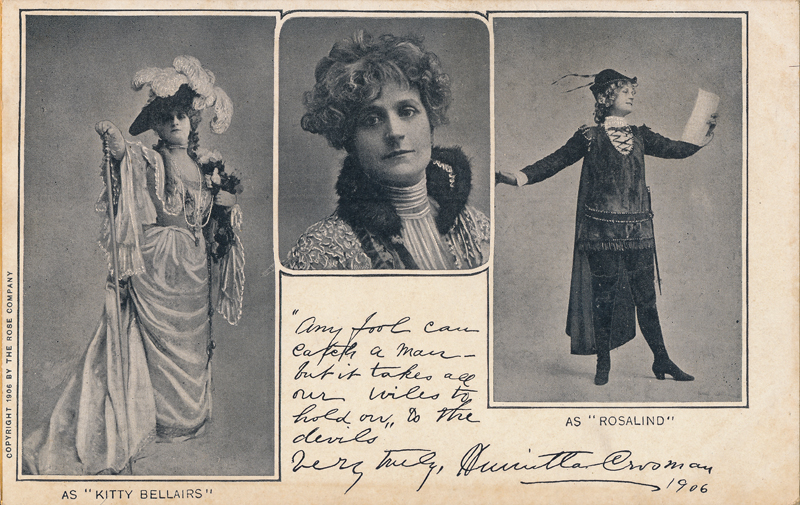 Henrietta Crosman in "As You Like It"
This card, courtesy of Mr. Robert J. Foster, was published by the Rose Company of Philadelphia.
The picture on the right depicts Miss Crosman as Rosalind, a part she played in 1902. On the left she is in costume as Kitty Bellairs in David Belasco's play, Sweet Kitty Bellairs, which he based on Egerton Castle's novel, The Bath Comedy. She opened in the play in 1903 at the Belasco Theatre.
The quotation says, "Any fool can catch a man–but it takes all our wiles to hold on to the little devils." It is signed, "Very truly, Henrietta Crosman, 1906."
Dimensions:

800 × 505

File size:

440 KB