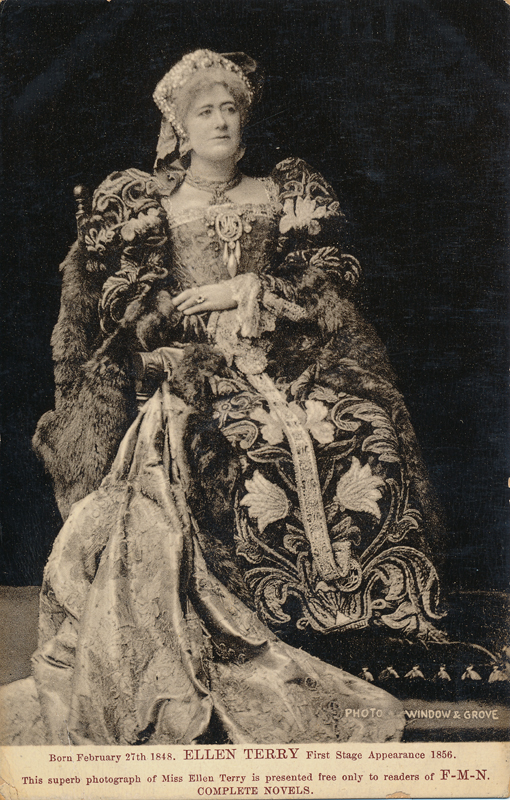 Ellen Terry in "Henry VIII"
Published for F.M.N. Complete Novels.
Photograph by Window and Grove.
On the front: "Born February, 1848. Ellen Terry. First stage appearance 1856. This superb photograph of Miss Ellen Terry is presented free only to readers of F.M.N. Complete Novels." On the back it says this is the first of a series of premiums for the readers of the F.M.N. "penny novels." The card for the next week is a photograph of Gabriela Ray.
Dimensions:

510 × 800

File size:

488 KB