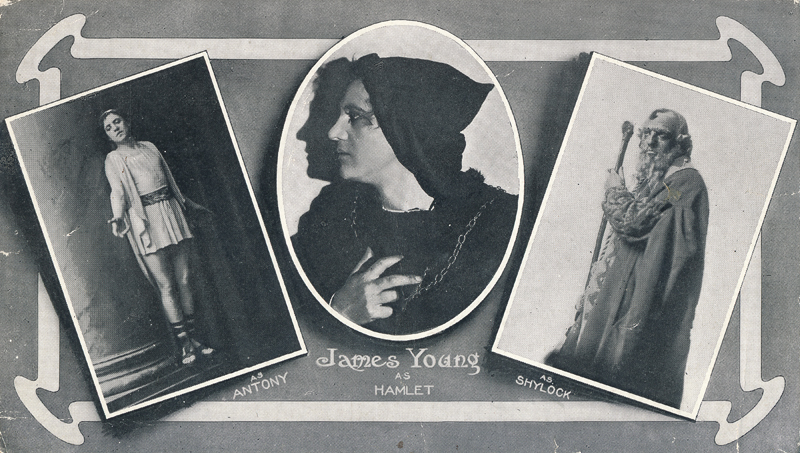 James Young in "Hamlet", The Merchant of Venice", and "Antony and Cleopatra"
In this triptych-like postcard we see Young in his parts as Marc Antony, Hamlet, and Shylock.
What his performances were like, I cannot imagine. On the back of the card it announces James Young "presenting his famous impersonations." They are Hamlet, Shylock, and Marc Antony, and the card calls it "a novelty in vaudeville." Vaudeville seems hardly a likely venue for serious Shakespeare.
Dimensions:

800 × 453

File size:

371 KB