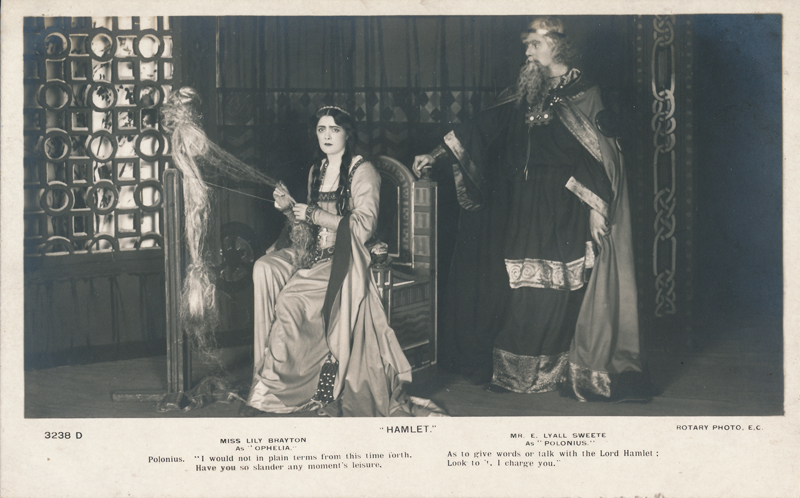 Lily Brayton and E. Lyall Swete in "Hamlet"
Oscar Asche's 1905 production of Hamlet at the Adelphi Theatre, London, featured H. B. Irving as Hamlet. In this scene Polonius questions Ophelia about her relationship with Hamlet (Act I, scene iii).
The exact moment in the play is described in the dialogue at the bottom of the card: "Polonius: I would not in plain terms from this time forth, / Have you so slander any moment's leisure / As to give words or talk with the Lord Hamlet: Look to 't. I charge you."
The card (3238D) was published by the Rotary Photo Company; no photographer is credited.
Dimensions:

800 × 498

File size:

299 KB