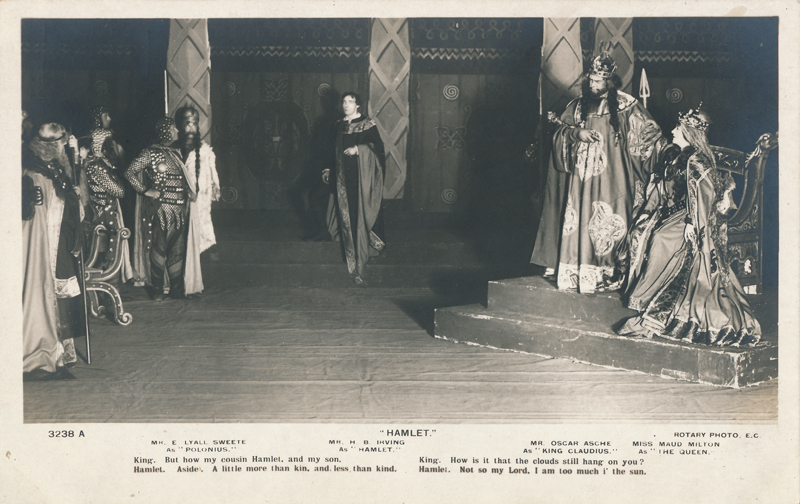 E. Lyall Swete, H. B. Irving, Oscar Asche, and Maude Milton in "Hamlet"
Oscar Asche played Claudius in his production of Hamlet at the Adelphi Theatre, London, in 1905. Henry B. Irving, the son of Sir Henry Irving, played Hamlet and Maud Milton Gertrude. This is Act I, Scene ii, of the play. Hamlet is center-stage, and Claudius and Gertrude are on the right side of the picture on their thrones.
The dialogue at the bottom reads: King. But how my cousin Hamlet and my son, How is it that the clouds still hang on you? Hamlet. Aside. A little more than kin, and less than kind. Not so my lord. I am too much i' the sun.
The card (3238A) was published by Rotary Photo, but no photographer is credited.
(E. Lyall Swete's name is misspelled "Sweete.")
Dimensions:

800 × 504

File size:

328 KB