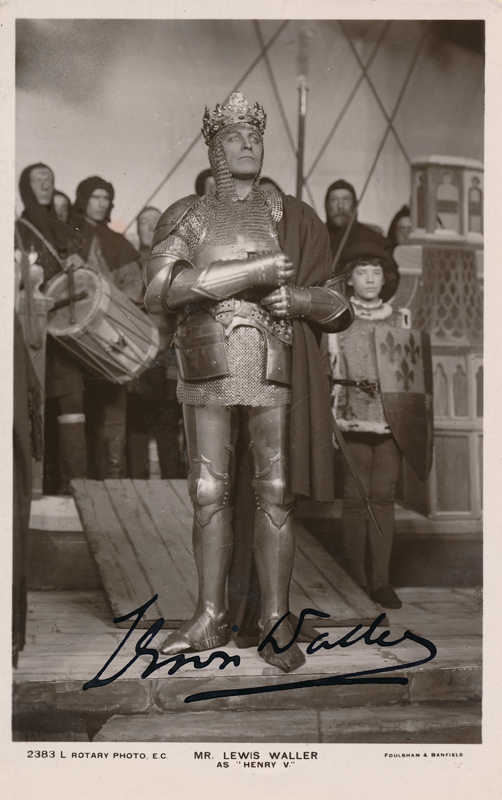 Lewis Waller in "Henry V"
We have no dates on the card to help us, but Waller played the part of Henry in 1900 at the Lyceum, 1905 at the Imperial, 1908 and 1909 at the Lyric.
The card (2383L) was published by Rotary Photo with a photograph by Foulsham and Banfield.
This card bears the signature of Waller at the bottom of the front side.
Dimensions:

502 × 800

File size:

294 KB