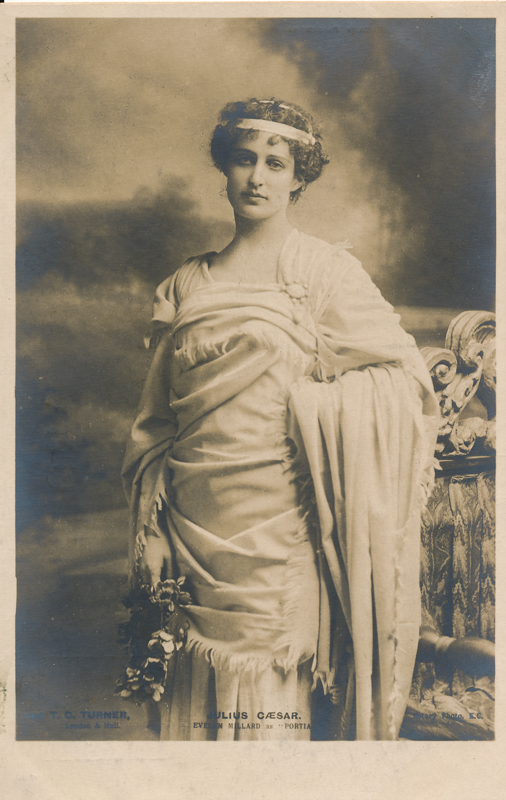 Evelyn Millard in "Julius Caesar"
Miss Millard played Portia in Sir Henry Beerbohm Tree's production in 1898. The play ran for 161 performances at Her Majesty's Theatre, London. Tree played Mark Antony with Lewis Waller as Brutus.
The photograph on this Rotary Photo card (#1911) is by T. C. Turner, London and Hull.
Dimensions:

506 × 800

File size:

331 KB