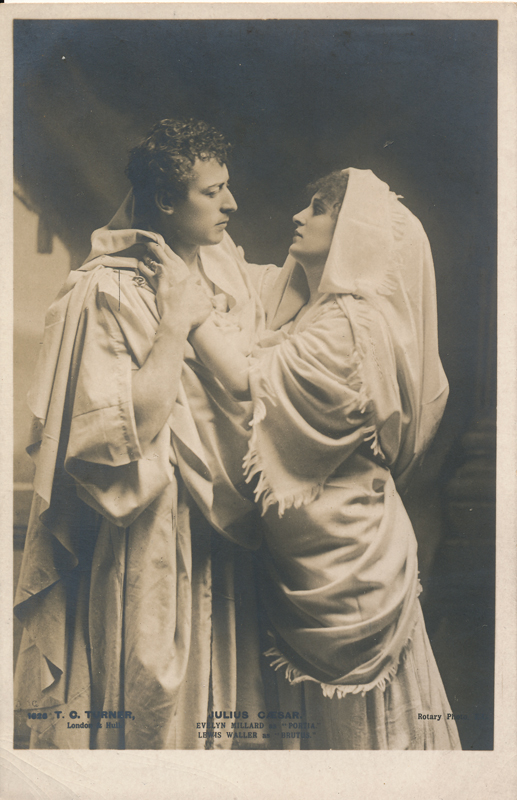 Evelyn Millard and Lewis Waller in "Julius Caesar"
This scene is from Sir Henry Beerbohm Tree's production of 1898. The play ran for 161 performances at Her Majesty's Theatre, London; Tree played Mark Antony.
The card was published by Rotary Photo, London, with a photograph by T. C. Turner, London and Hull.
Dimensions:

517 × 800

File size:

309 KB