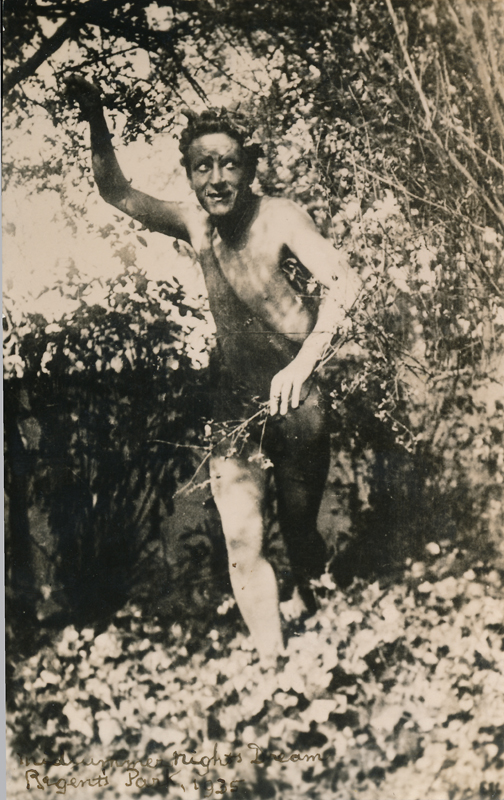 Leslie French in "A Midsummer Night's Dream"
This production of A Midsummer Night's Dream is a bit later than most productions mounted on the site, but it was an important open-air performance in Regent's Park, London, in 1935. The play, directed by Sydney W. Caroll, ran for 36 performances from July 30 until August 24. The musical accompaniment was Felix Mendelssohn's Incidental Music.
I have three cards from the production, but none of them identify the actors; one of them, however, has written at the bottom the name of the play, Regent's Park, and the year 1935. Two of the cards identify the photographer and publisher, J. W. Debenham. The pictures are simply poses by the various actors because they do not depict actual scenes from the plays. One has Puck emerging from the woods, another has Bottom sitting next to either Hermia or Helena (I cannot identify the actress), and the third has Titania posing with Puck standing in front of her.
The cast included Baliol Halloway as Theseus, Leslie French as Puck, Robert Atkins as Bottom, Rosalyn Boulter as Hermia, Lesley Wareing as Helena, and Fay Compton as Titania.
Dimensions:

504 × 800

File size:

399 KB