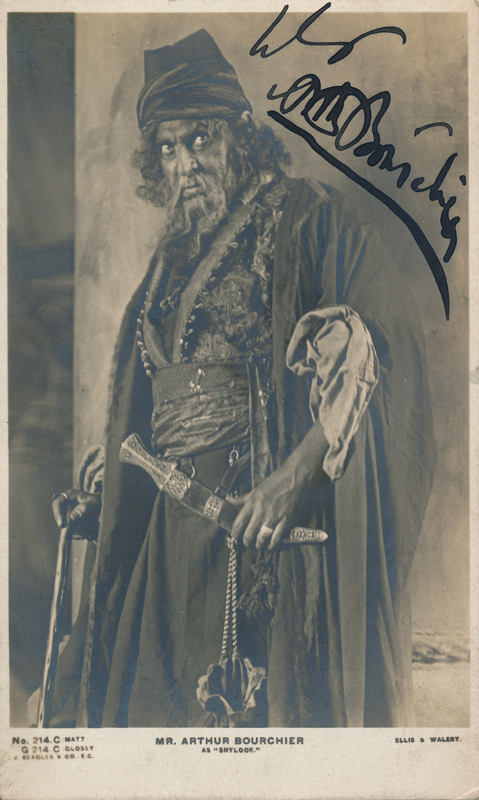 Arthur Bourchier in "The Merchant of Venice"
This is an autographed card. On the back it says it was autographed on May 22, 1906, for Herbert Hugh Harvey. The card also identifies the performance of The Merchant of Venice at the Garrick Theatre during the 1905-06 season.
Published by J. Beagles and Company, London. Card Number 214C.
Photographed by Ellis A. Walery.
Dimensions:

479 × 800

File size:

322 KB