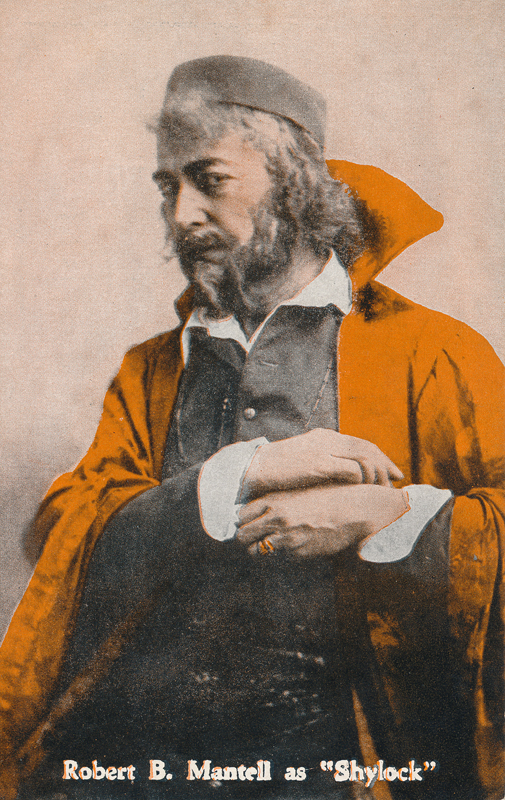 Robert B. Mantell in "The Merchant of Venice"
Robert B. Mantell as Shylock
in "The Merchant of Venice"
Published by the Britton Printing Company, Cleveland, Ohio.
Photographer unidentified.
This is an advertising card (the text is in the message portion on the back of the card) for "Robert B. Mantell and Genevieve Hamper in Shakespearean and Classical Plays. Farewell Tour, Columbia Theatre, 6 nights starting Monday, January 4th." The plays listed in their repertoire are Richelieu, Hamlet (traditional dress), As You Like It, King Lear, Hamlet (modern dress), Macbeth, and The Merchant of Venice.
Dimensions:

505 × 800

File size:

589 KB