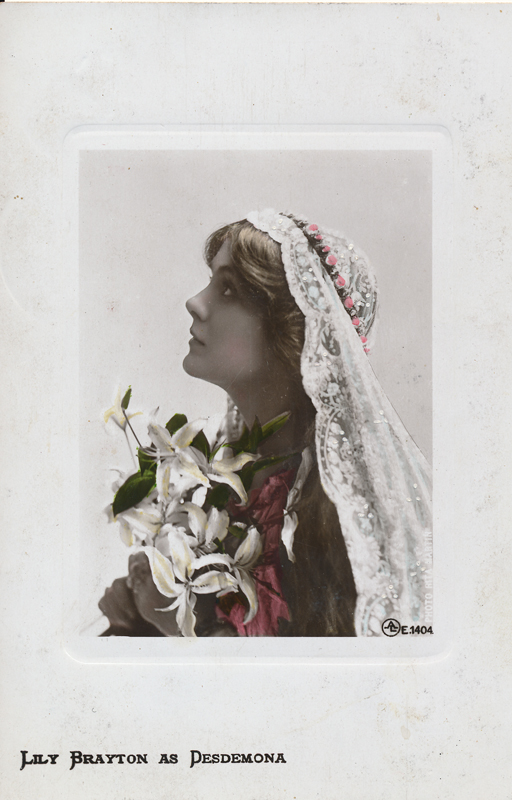 Lily Brayton in "Othello"
Oscar Asche and Lily Brayton played Othello and Desdemona together several times. They performed Othello at His Majesty's Theatre, London, in 1907; they then took the play to Australia when they went on tour in 1909.
Published by Aristophot Co., London. Card No. E1404. The photographer is not identified. Notice that the area on the card around the photo is slightly pressed causing the same area on the backside to be raised slightly.
Dimensions:

512 × 800

File size:

280 KB