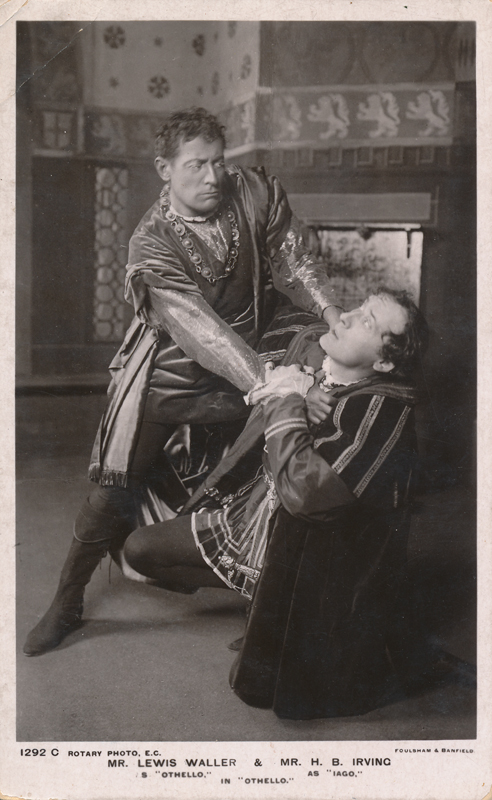 Lewis Waller and H. B. Irving in "Othello"
The action is not identified, but it is probably from Act III, Scene iii, when Othello says to Iago:
Villain, be sure thou prove my love a whore!
Be sure of it; give me the ocular proof;
Or by the worth of my eternal soul,
Thou hadst been better have been born a dog
Than answer to my wrath.
The card was published by Rotary Photo (#1292C) and the photograph is by Foulsham and Banfield.
Dimensions:

492 × 800

File size:

286 KB