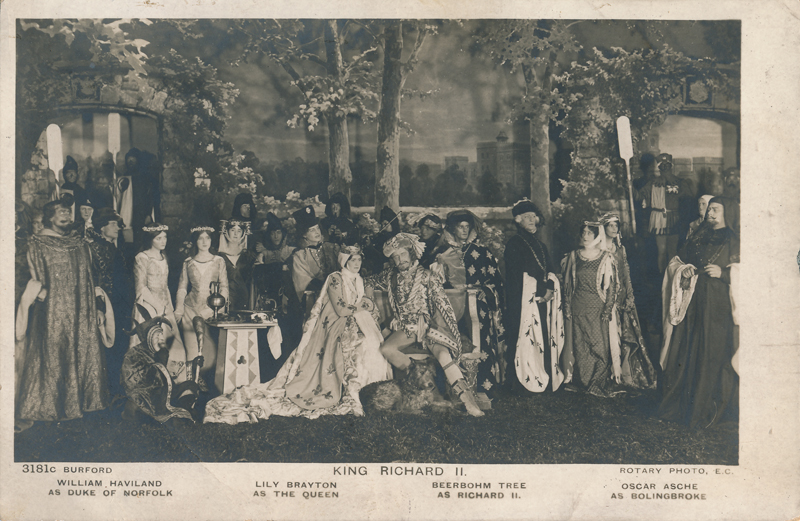 Lily Brayton, Herbert Beerbohm Tree, William Haviland, and Oscar Asche in "Richard II"
Beginning on March 28, 1910, several companies presented a London Shakespeare Festival at His Majesty's Theatre. Herbert Beerbohm Tree's company played The Merry Wives of Windsor, Julius Caesar, Twelfth Night, and Hamlet. After the other companies performed Tree returned to close the Festival with The Merchant of Venice and Richard II (Loney, I, 54).
The card (3181c) was published by Rotary Photo with a photograph by Burford.
Tree had first played in Richard II in 1903.
Dimensions:

800 × 521

File size:

402 KB