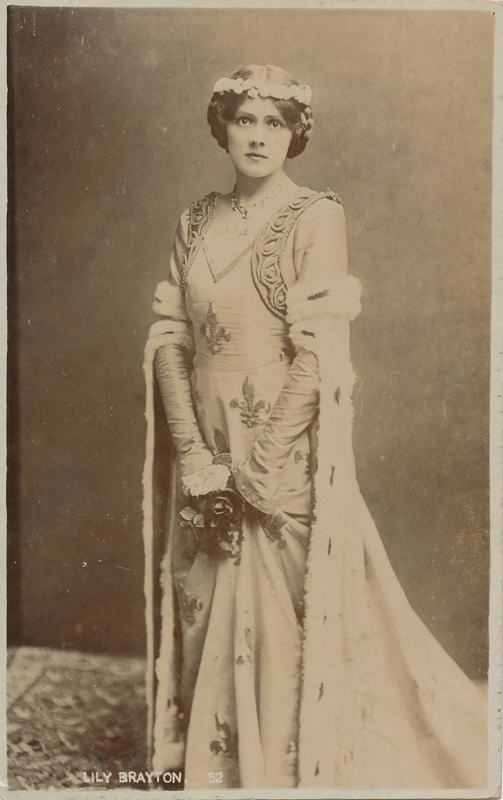 Lily Brayton in "Richard II"
Lily Brayton played the part of Queen Isabella in 1900 when she was a member of Frank Benson's company; she acted the part again in 1903 when the play was produced at His Majesty's Theatre.
The card credits no photographer. The publisher is A. & G. Taylor, "The Reality Series," #52. The card is postmarked 1906.
Dimensions:

503 × 800

File size:

294 KB