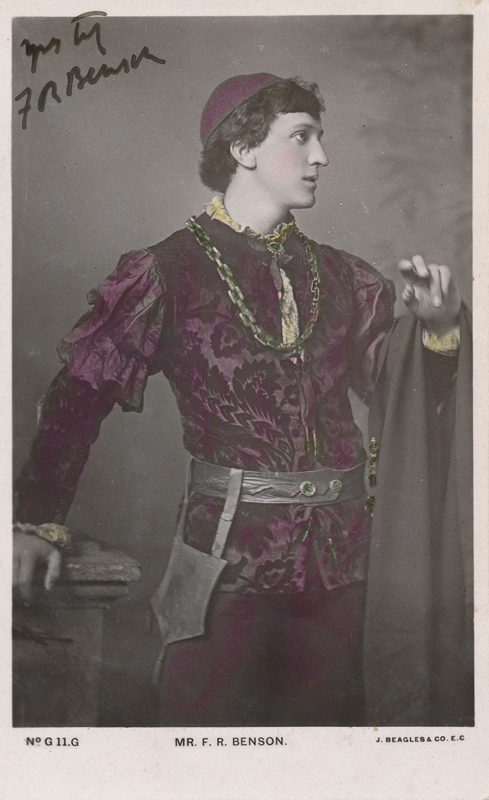 Frank Benson in "Romeo and Juliet"
Benson played Romeo on tour in 1883; he took the part in both Cambridge and Oxford. In 1888, the "birthday play" (April 23) at the Stratford-upon-Avon Shakespeare Festival was Romeo and Juliet, with Benson playing Romeo (Trewin, Benson, 57-8). These were just several of the many times he portrayed Romeo. This card, autographed by Benson, is dated May, 1906, on the back. The anonymous sender wrote "Opera House Cheltenham Macbeth," and the card was probably purchased at that performance while Benson's company was on tour.
The card (No. G11.G) was published by J. Beagles and Co., but no photographer is credited.
Top left corner seems to be a signature from Benson himself in thick ink.
Dimensions:

489 × 800

File size:

271 KB