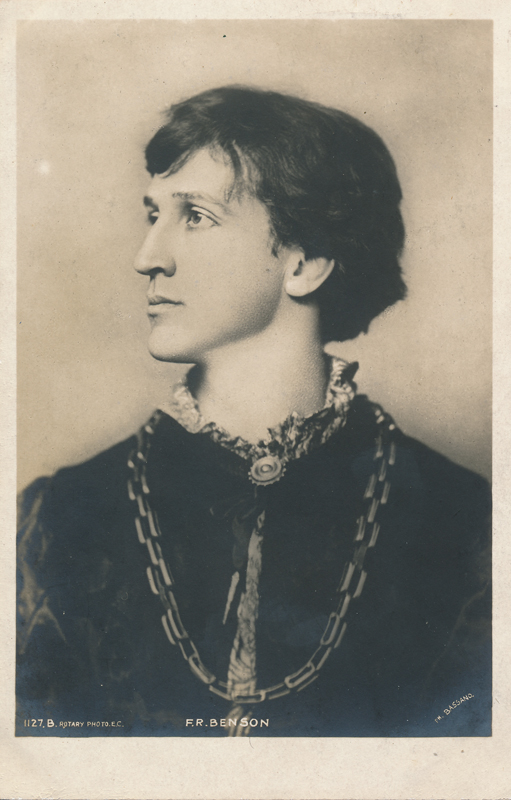 Frank Benson in "Romeo and Juliet"
Benson's part is not identified, but this is the costume he wears as Romeo in other cards from the Stratford production. He played the part of Romeo at the Stratford Shakespeare Festival in 1888.
The card (#1127B) was published by Rotary Photo with a photograph by Bassano.
Dimensions:

511 × 800

File size:

269 KB