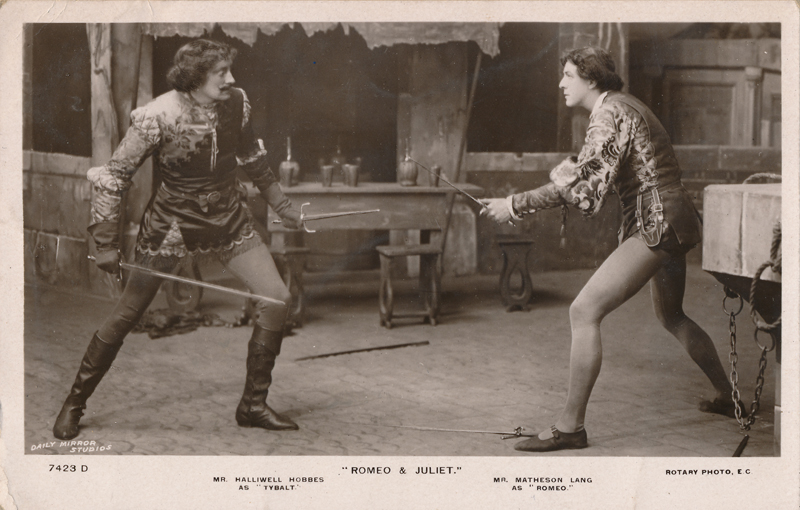 Halliwell Hobbes and Matheson Lang in "Romeo and Juliet"
The photograph is from Matheson Lang's production of Romeo and Juliet, which opened at the Lyceum Theatre, London, on March 14, 1908, and ran through May 30, 1908.
Published by Rotary Photo, London. Card No. 7423D.
Photograph by the Daily Mirror Studios.
Dimensions:

800 × 510

File size:

300 KB