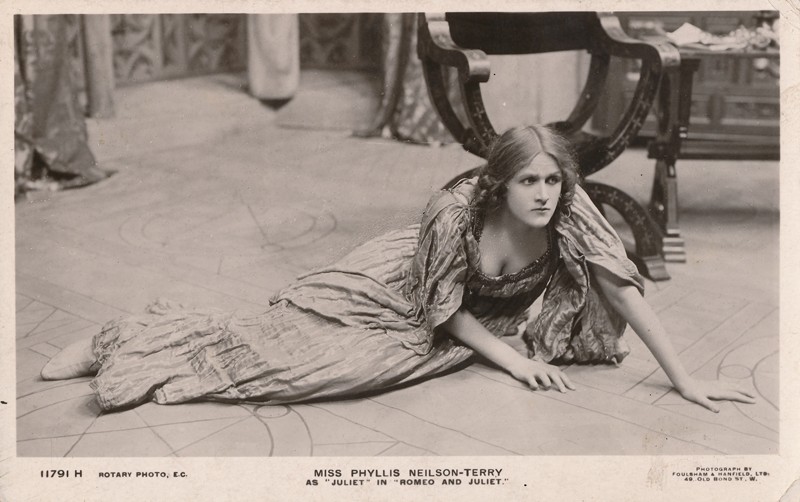 Phyllis Neilson-Terry in "Romeo and Juliet"
This scene is from Fred Terry's 1911 production of Romeo and Juliet at the New Theatre, London; the play enjoyed a run of three months from September 2 until November 22. Vernon Steel played Romeo.
The card (11791H) was published by Rotary Photo with a photograph by Foulsham and Banfield. The postmark is 1911.
Dimensions:

800 × 502

File size:

88 KB