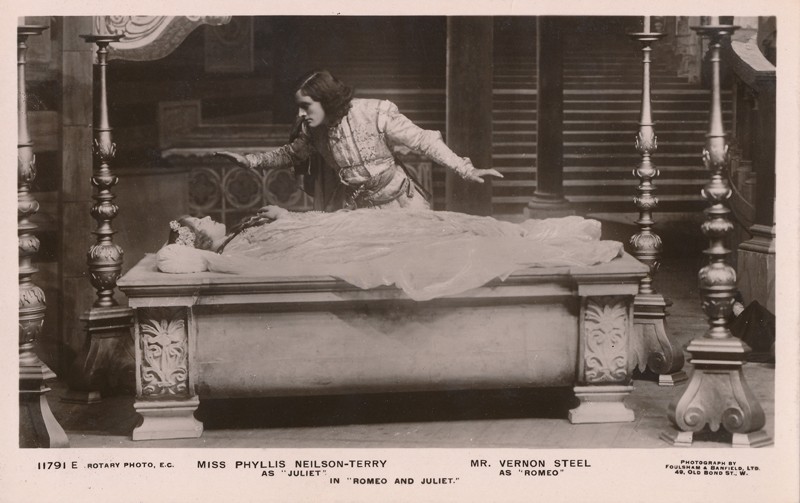 Phyllis Neilson-Terry and Vernon Steel in "Romeo and Juliet"
Published by Rotary Photo, London. Card No. 11791E.
Photograph by Foulsham and Barfield, 49 Old Bond St. W.
This scene is from Fred Terry's production of the play in 1911 at the New Theatre, London; the play enjoyed a run of three months from September 2 until November 22.
Dimensions:

800 × 503

File size:

88 KB