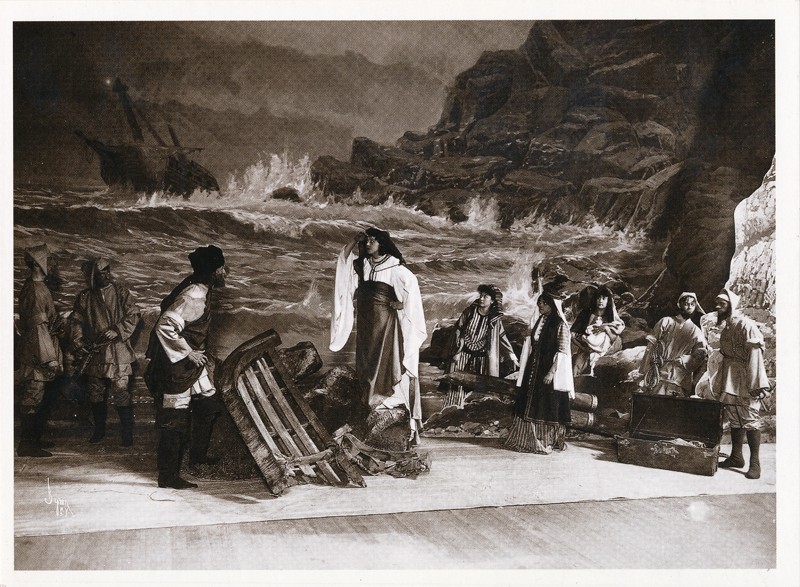 Viola Allen in "Twelfth Night"
On February 8, 1904, Viola Allen starred in a two-week run of Charles Frohman's production of Twelfth Night at the Knickerbocker Theatre. On February 22 a new cast with Ben Greet's company began another two-week run. In this second production Greet played Malvolio and Edith Wynn Matthison played Viola.
The scenery here suggests that the photograph is from Act I, Scene ii, of the play when the captain and Viola enter as survivors of the shipwreck.
Dimensions:

800 × 587

File size:

164 KB