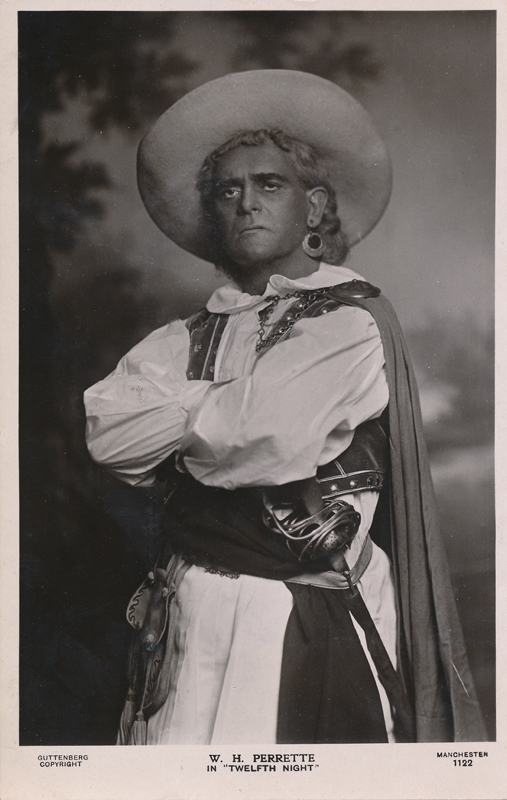 W. H. Perrette in "Twelfth Night"
Perrette's part is not indicated, but in the costume and his rough and tumble attitude, he looks as if he is playing the part of Antonio, the sailor who accompanies Sebastian.
The card (#1122) was photographed and published by Percy Guttenberg of Manchester. It is one of a series of cards produced for the Revival Series of the Queen's Theatre, Manchester.
Dimensions:

507 × 800

File size:

266 KB