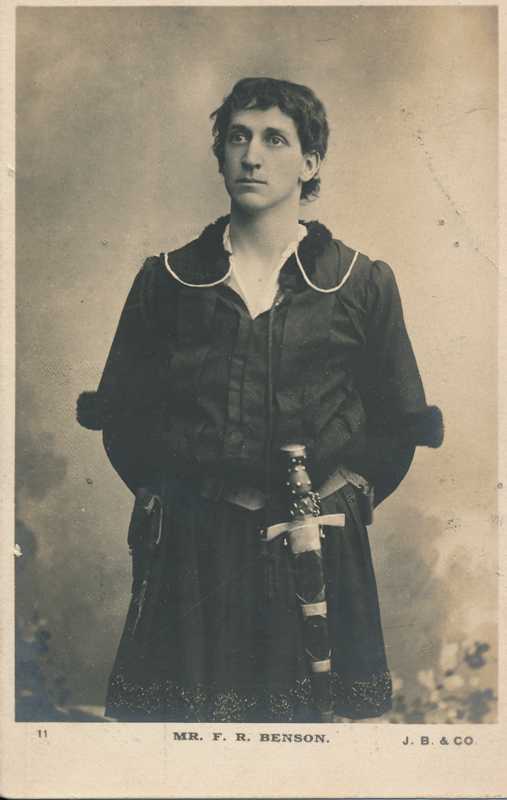 Frank Benson in an unidentified play
This photo depicts a man standing up with his arms behind his back. He is dressed in costume, a black dress, with a sword at his hip, sheathed. He has short black hair and is staring off into space, toward the left. the white border space is thicker at the bottom than on the other three sides of the image. In the middle, the actor's name appears: "Mr. F. R. Benson." To the right, the name of the publisher: "J. B. & CO," and to the far left, the series number, 11. The color of the card seems to be somewhere between a sepia and a black and white hue.
The card (#11) was published by J. Beagles; no photographer is credited.
Dimensions:

507 × 800

File size:

288 KB