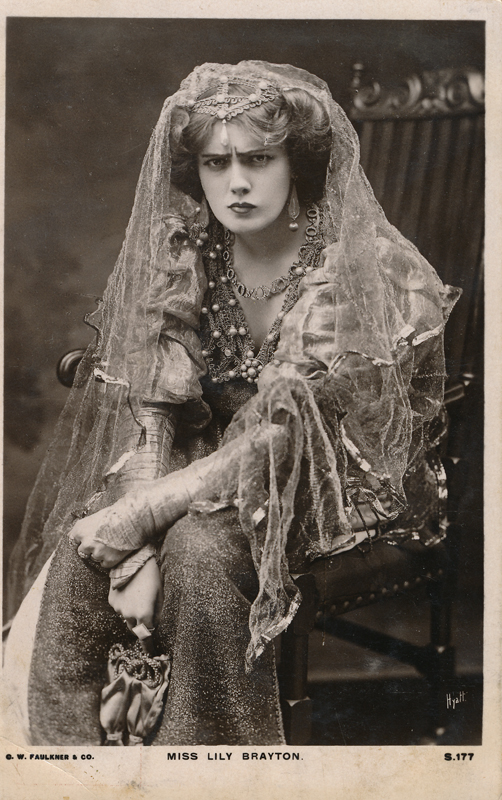 Lily Brayton in "The Taming of the Shrew"
This image depicts a woman sitting down in a chair, visibly frowning, hunched over, with her arms slightly folded in her lap. She is wearing what seems to be wedding attire, with a long transparent veil, many necklaces and a long dark colored dress. Her hair is tied back under the veil and has many jewels in it. She seems to be holding something loosely in her right hand. The color of the photo is black and white. In the bottom white border space, at the middle is the name of the actor: Miss Lily Brayton, printed. To the left, is the name of the publisher: G. W. Faulkner & Co. To the right side of the car, is the series number: S.177.
The card was published by G. W. Faulkner and Company (#S177) of London. The photographer is identified simply as "Hyatt." The card is postmarked 1905.
The part is not specified, but the scowl of Kate in The Taming of the Shrew is unmistakable. Brayton is well known for her portrayal of Katherina.
Dimensions:

502 × 800

File size:

385 KB