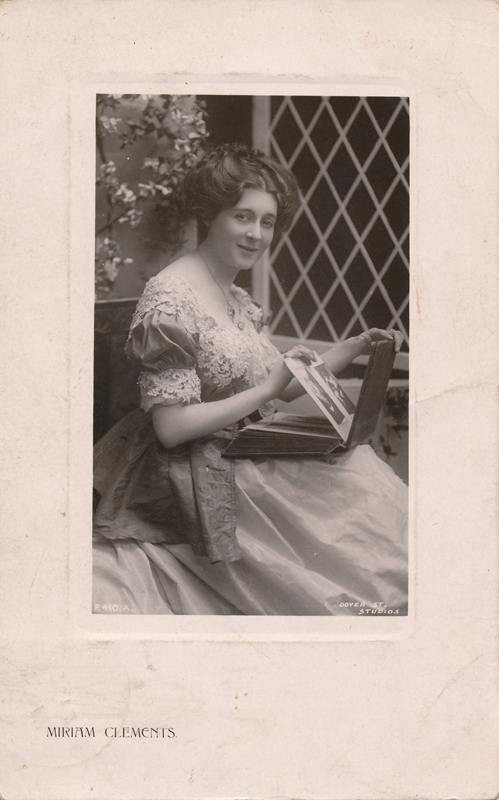 Studio Postcard of Miriam Clements
The image in this card is bound by a large white border which takes up much of the space on the card. The name of the actor appears at the bottom left: Miriam Clements. The image itself is of a woman sitting. She is sifting through what seems to be a photo album as she smiles candidly for the camera. She is wearing a long light colored dress with lace trimmings and a dark colored top part. The album is in her lap and her hands are on the pages. The background of the image suggests that she is sitting in a courtyard or garden because of the ivy flowers on the wall behind her and the window on her left side. In tiny print on the left bottom corner of the image is the card series number: P410A. On the opposite side is the publisher name: Rotary Photo Studios.
The card (P410A) was published by the Rotary Photo Company in its series "Plate Sunk Gem." The actual photo is slightly indented. The Photograph was taken by the Dover Street Studios.
Dimensions:

499 × 800

File size:

266 KB