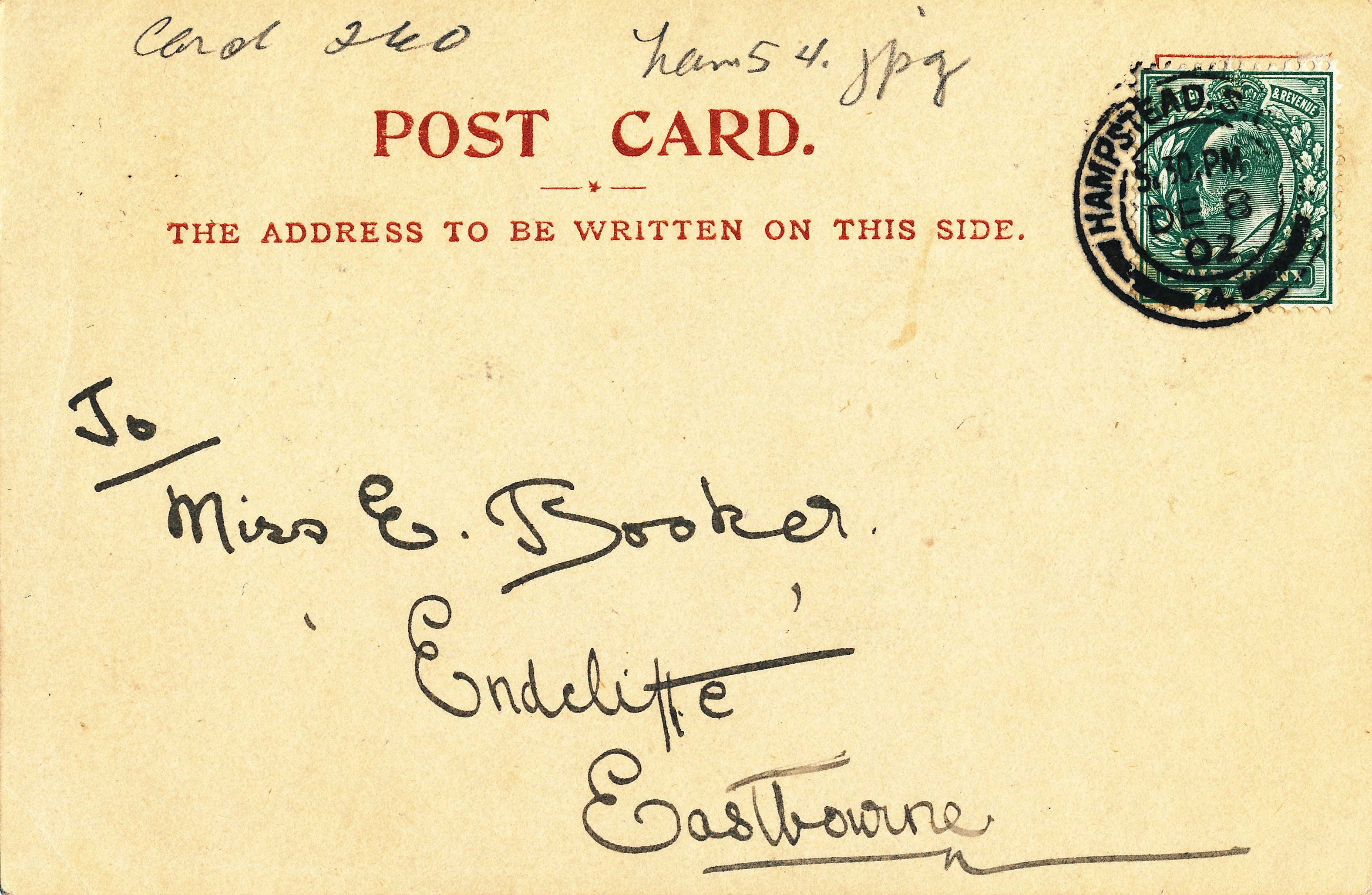 Back of Maude Fealy in "Hamlet"
This image depicts the back of the postcard, brown and visibly aged with cursive script addressing a recipient. The black ink handwriting across the middle of the card says:
"To (underlined)
Miss E. Booker
Endclitte
Eastbourne"
The words POST CARD. are typed and printed in red ink across the top of the card and underneath is a short dividing line. Under the link the words: "THE ADDRESS TO BE WRITTEN ON THIS SIDE" appears. In the top right corner of the postcard back, there appears a stamp and a postmark. The stamp is white and green and depicts what seems to be a royal postage image, but it is covered by the black ink of the round postmark stamp which reads: HAMPSTEAD and something indecipherable around the edge. In the middle, the time 5:30PM appears along with the date DE 8 02. There is a small number 4 at the bottom border of the postmark stamp.
Dimensions:

3152 × 2056

File size:

2 MB