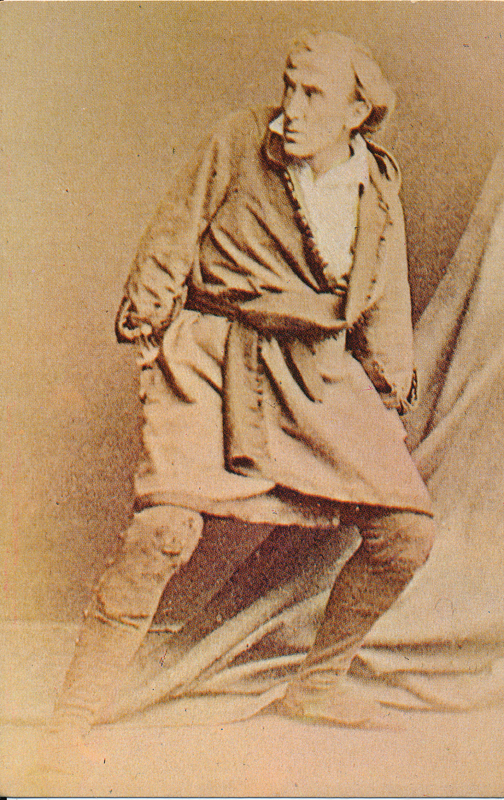 Sir Henry Irving in "The Bells"
This card is a reproduction of an early photograph of Irving that probably dates back to the 1870s; the publisher is the Visi-O-Rama Company, New York City, Card No. 8218. The part, the play, and the photographer are not identified, but this is Irving in one of his most famous roles, Mathias in The Bells.
The Bells is a melodrama about a man named Mathias who, in the course of the play, becomes so guilt-ridden with his memories of the murder and robbery of a Polish Jew fifteen years earlier that he dies of shock after a particularly disturbing vision of the murdered man. Throughout the play Mathias hears the bells of the Jew's sledge when no one else can.
The production did not seem to guarantee success; the play opened in November, 1871, to a small and unenthusiastic audience. But Irving's performance was galvanizing and the few critics who were present were simply astounded by actor's ability to make even this melodramatic fare intense and moving.
Dimensions:

504 × 800

File size:

648 KB