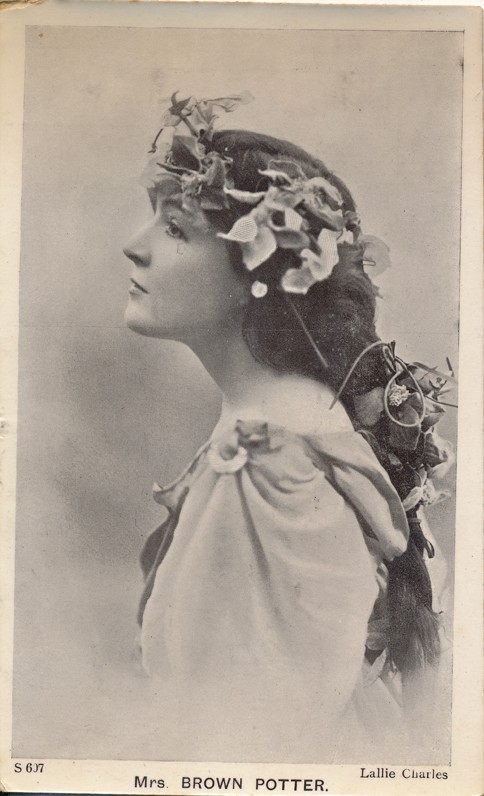 Portrait of Cora Brown Potter
This photograph is in black and white and shows a woman's profile, the left side of her face and she stares off to the left of the photo image. She has long dark hair tied into a long ponytail and held together by rustic bows. There are flowers tucked into many points of her hair. She is wearing a light-colored shirt or dress. The photograph is cut off at her mid-section and fades to white at the bottom. At the bottom of the card, her name (Mrs. Brown Potter) is typed in the middle, flanked by the series number S607 on the left and the photographer "Lallie Charles" on the right.
The card (S607) was published by A. & G. Taylor of London. The photographer was Lallie Charles. The card was mailed from Sydney, Australia, in 1908.
Miss Brown Potter's part is not identified, but she may in costume as Ophelia; she played some Shakespeare parts, among them Juliet, Cleopatra and Rosalind, but I can find no evidence that she ever performed in Hamlet.
Dimensions:

484 × 796

File size:

81 KB