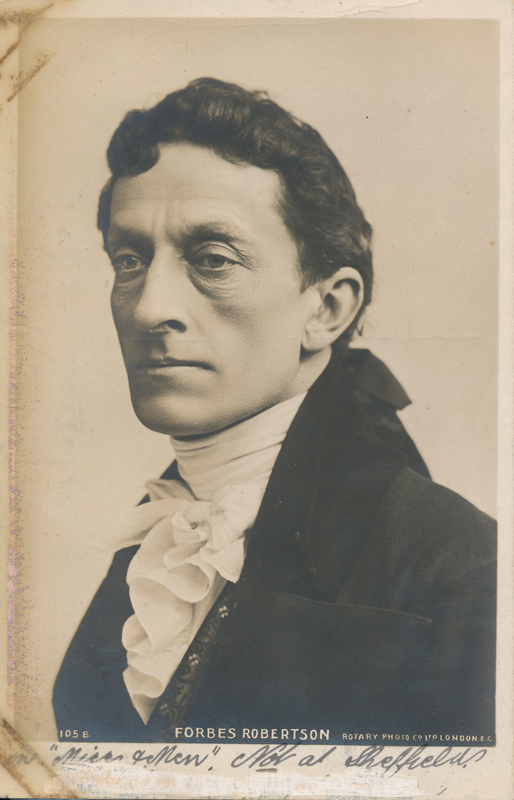 Portrait of Johnston Forbes-Robertson
Madeleine Lucette Ryley's "Mice and Men" opened at the Lyric Theatre in January, 1902. It ran for 365 performances before it moved to the Duke of York's Theatre where it had a run of another 22 performances. Johnston Forbes-Robertson played a character named Mark Embry and his wife, Gertrude Elliott, played Peggy.
The card (#105 B) was published by the Rotary Photo Company, London.
The note at the bottom says, "'Mice and Men.' Not at Sheffield." The note on the back of the card suggests that this was one of three from the sender. The message says, "The other postcards are of the two men whose names are on the lips of the entire universe. Just put them in a prominent position. This is a photo from the play in London, the chief character in 'Mice and Men.' Hope you are well." The identities of those other two men of such fame is intriguing; Miss Threlkeld to whom the card was sent must have been a deltiologist; she is told to put those two unidentified cards in a prominent place in her album.
Dimensions:

514 × 800

File size:

286 KB