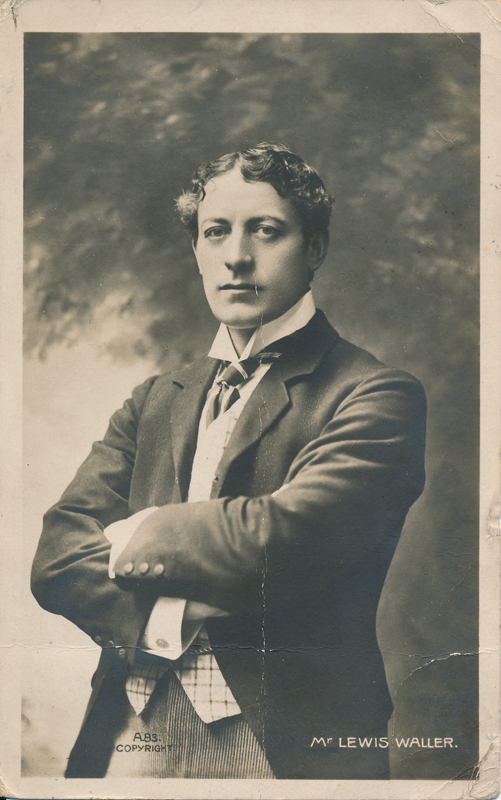 Portrait of Lewis Waller
Portrait of a man dressed in a black suit, checkered vest, striped neck tie and white collared shirt. He is standing with his arms folded and is staring directly into the camera. The background of the photo is a dark color. The entire photograph is in black and white. The bottom of the card lists the name of the actor, bottom right corner. In the bottom left, there is the series number of the card, A83, and the word "copyright" typed.
Published by Ralph Dunn & Co. No A83.
Dimensions:

501 × 800

File size:

296 KB