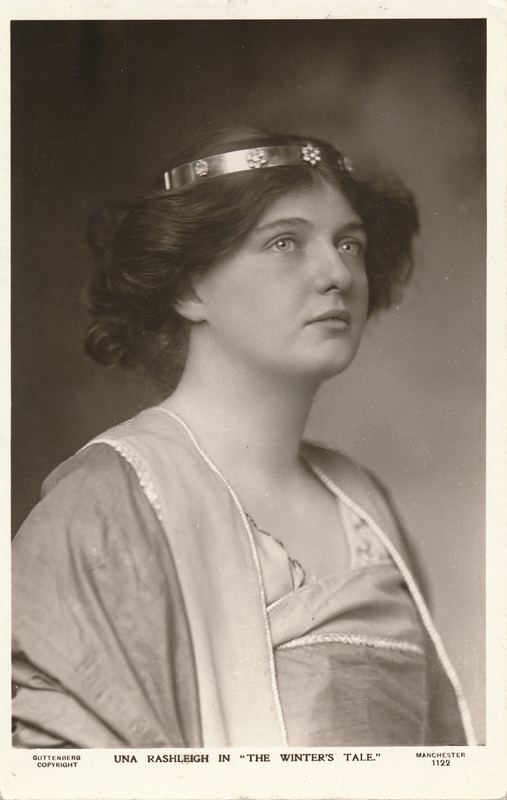 Una Rashleigh in "The Winter's Tale"
This is a scene from Richard Flanagan's "Sixteenth Shakespearean Revival" at the the Queen's Theatre, Bridge Street, Manchester. Flanagan was the master of pictorial realism and his productions, richly costumed, lush and ornate, were always a delight for his audience.
The parts of the various players in this production are not identified, but by comparing cards it looks as if Lilian Christine played Perdita, Harvey Branban Florizel, Percy Rhodes Leontes, Una Rasleigh Paulina and Doris Peace Emilia, Hermione's lady attendant.
This card (1122), like most published for the Queen's Theatre "Revival Series," was photographed and published by Percy Guttenberg, Manchester.
Dimensions:

507 × 800

File size:

250 KB