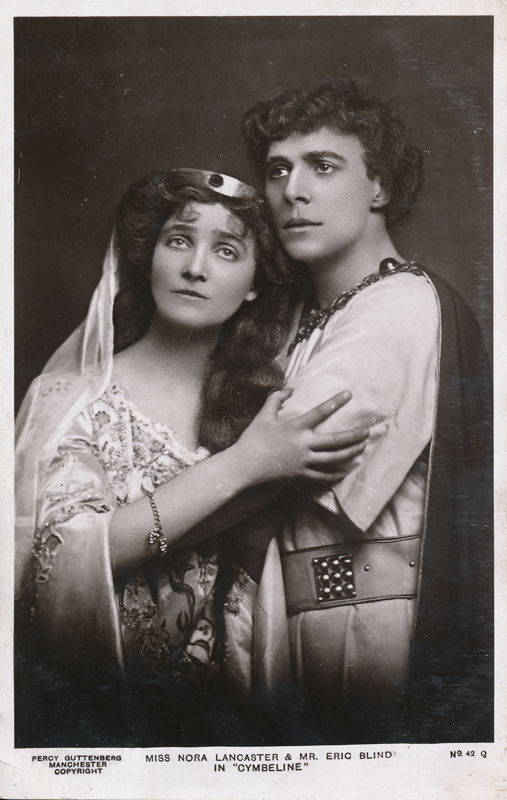 You do not meet a man but frowns (1.1).
Cymbeline, which takes places in ancient Britain, is filled with hidden identities, extraordinary schemes, and violent acts. Long ago, the two sons of King Cymbeline were abducted, leaving Cymbeline with a daughter, Imogen. Cymbeline's stepson, Cloten, is now his heir, and Cymbeline expects Imogen to marry him. She secretly marries Posthumus Leonatus instead.
Banished from court, Posthumus makes a foolish bet on Imogen's chastity, which leads to false evidence that she has betrayed him. He plots to have her killed, and starts by sending her on a journey. Meanwhile, still angry about Imogen's marriage, Cloten plans to find and rape her.
Imogen—now disguised as a boy, "Fidele"—unwittingly encounters her brothers, who have grown up in a mountain cave unaware of their princely origins. The brothers kill Cloten, but Imogen, horrified, believes they have slain Posthumus.
Cymbeline, meanwhile, refuses to pay a tribute to the Romans, who invade Britain. After the Romans are repelled in battle, Cymbeline agrees to the tribute, his sons are restored, and Imogen and Posthumus are reconciled (reproduced with permission from Folger).
Postcards of Cymbeline: 
Productions of Cymbeline:
1896 Henry Irving's company played eighty-eight performances of Cymbeline at the Lyceum Theatre, London; the play opened on September 22 and closed January 27, 1897. Irving played Iachimo, Ellen Terry, Imogen, F. H. Macklin played Cymbeline, and Norman Forbes played Cloten (Wearing, I: 600-01).
1906 Cymbeline opened on October 22 for a one-month run at New York's Astor Theatre. Among the cast were Viola Allen, Henry Hadfield, and Alison Skipworth (Loney, I: 33).
1909 On April 19, Frank Benson opened the Stratford-upon-Avon Shakespeare Festival with Julius Caesar. Other plays that season are Cymbeline, as well as thirteen others.